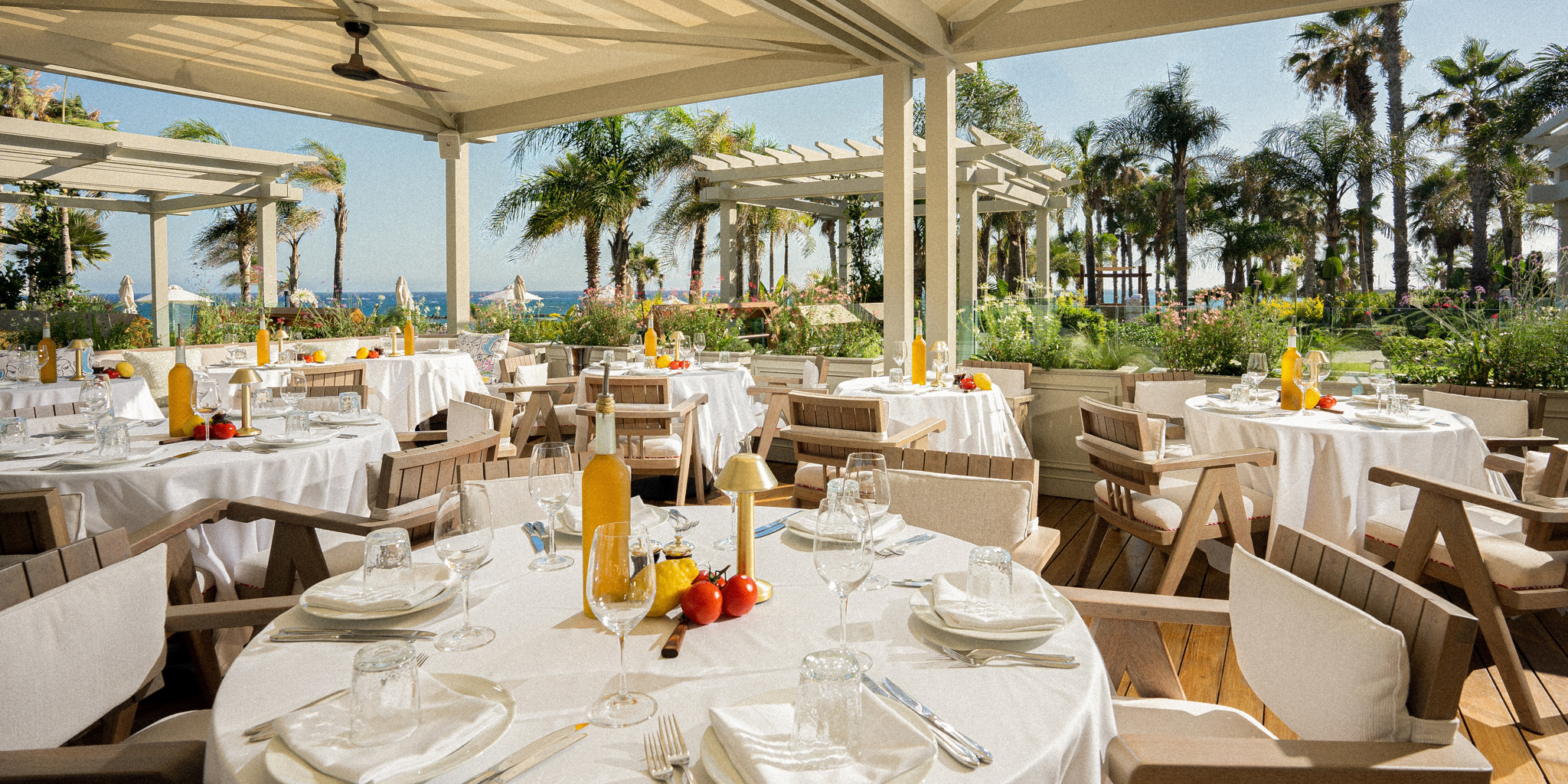 The LPM Restaurant & Bar in Parklane Limassol
The LPM Restaurant & Bar in Parklane Limassol
After Nammos Limassol, the internationally renowned and award-winning LPM Restaurant & Bar is the latest addition to MHV Mediterranean Hospitality Venture Ltd, reinforcing the recognition of Parklane, a Luxury Collection Resort & Spa, Limassol as the ultimate gastronomic destination of Limassol.
LPM Restaurant & Bar, is a unique culinary concept that started in 2007 in London, inspired by elegant restaurants and bars of the French Riviera, and quickly expanded to Hong Kong, Dubai, Abu Dhabi, Miami and Riyadh.
It is renowned for its imaginative cuisine, exciting, original cocktails and harmonious atmosphere. It takes guests on a journey through its menu with subtle intensities and unforgettable and delightful combinations that give the Mediterranean ingredients their special touch. It is a complete culinary destination inspired by the elegant coastal culture of the South of France, with bold yet refined flavors and high level hospitality.
The Parklane Resort & Spa in Limassol is a member of the Marriott International chain and specifically of The Luxury Collection brand. It belongs to the MHV Mediterranean Hospitality Venture Ltd family, which is the joint investment arm of Invel Real Estate, Prodea Investments and Yoda Group and is mainly active in the tourism and real estate development sectors.
MHV's portfolio consists of iconic hotel units such as Parklane, a Luxury Collection Resort & Spa, Limassol, The Landmark Nicosia, Aphrodite Hills Resort, Nikki Beach Resort & Spa in Porto Heli. In the real estate sector, MHV owns projects such as Park Tower, Landmark Towers, and the residential units at Aphrodite Hills Resort, while also studying a significant number of ventures in both sectors, mainly in the wider eastern Mediterranean.