Thriasio Freight Center shall become the largest of its kind in the Balkans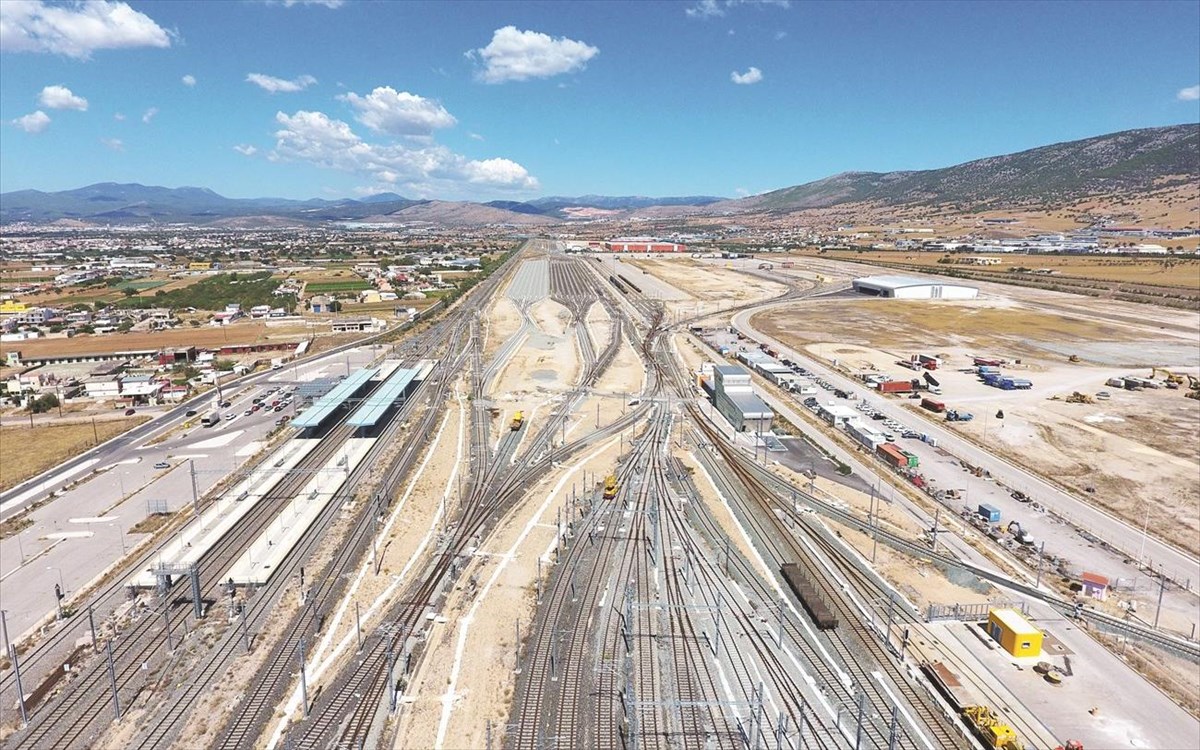 Thriasio Freight Center shall become the largest of its kind in the Balkans
The most important innovation of the Thriasio Commercial Center is its interconnection.
The new amended contract of the Freight and Transit Center in Thriassio, which was signed on March 30, 2022, is submitted for ratification by the Parliament, and the way is now opened for the implementation of the project that is estimated to change the logistics map of our country.
Thriasio I -as the GAIAOSE' ​​588 sqm area is usually called- will lay the foundations for the creation of the first Logistics Park in Greece in combination with the neighboring property of OSE, with an area of ​​1,450 sqm .

The modern combined transport freight center will extend to 240,000 sqm, on a total area of ​​2,000 acres. It will include warehouses, have modern infrastructure, road networks, as well as a rail link on the southern side within the park, which will be built by the concessionaire, to connect the center to the national rail infrastructure. Also, dry and refrigerated cargo warehouses, office spaces, customs and car and truck parking areas, health services.
More specifically, the contracting consortium Goldair - ETBA VIPE is expected to construct, in different phases, 210,000 sqm of covered warehouses, 250,000 pallet racks, 4,000 spaces for cars and 120 spaces for trucks on an area of ​​588 acres.
The Thriasio Freight Center will become the largest of its kind in the Balkans and will promote the country's freight transport and the plan to make it a major hub between Europe, Asia and Europe. The most important innovation of the Thriasio Commercial Center is its interconnection with all transport networks: the port of Piraeus, the port of Elefsina, the Athens International Airport and the road and rail network.
It is been reminded that the owner of the land where the freight center will be developed, GAIAOSE, has been involved in an exchange of correspondence with the Union's Competition Authority in recent years, with the aim of proving that the original concession contract does not constitute a state subsidy.
The amended contract foresees, among other things, the doubling of the one-off financial consideration from 10 million euros to 20 million euros. In addition, the concessionaire's annual payment to the project owner, i.e. GAIAOSE, increases from 2.51% to 5% of the gross annual revenue for the entire concession period, while the annual guaranteed consideration is doubled from 350,000 euros to 700,000 euros. At the same time, a 50-50 after-tax profit sharing mechanism with the concessionaire is introduced, when the return on its equity exceeds a certain percentage. The concession period was reduced from 60 years to 37. The projects of the first phase, lasting five years, have been undertaken by Mytileneos.