What do Athens, Paris and Bogota have in common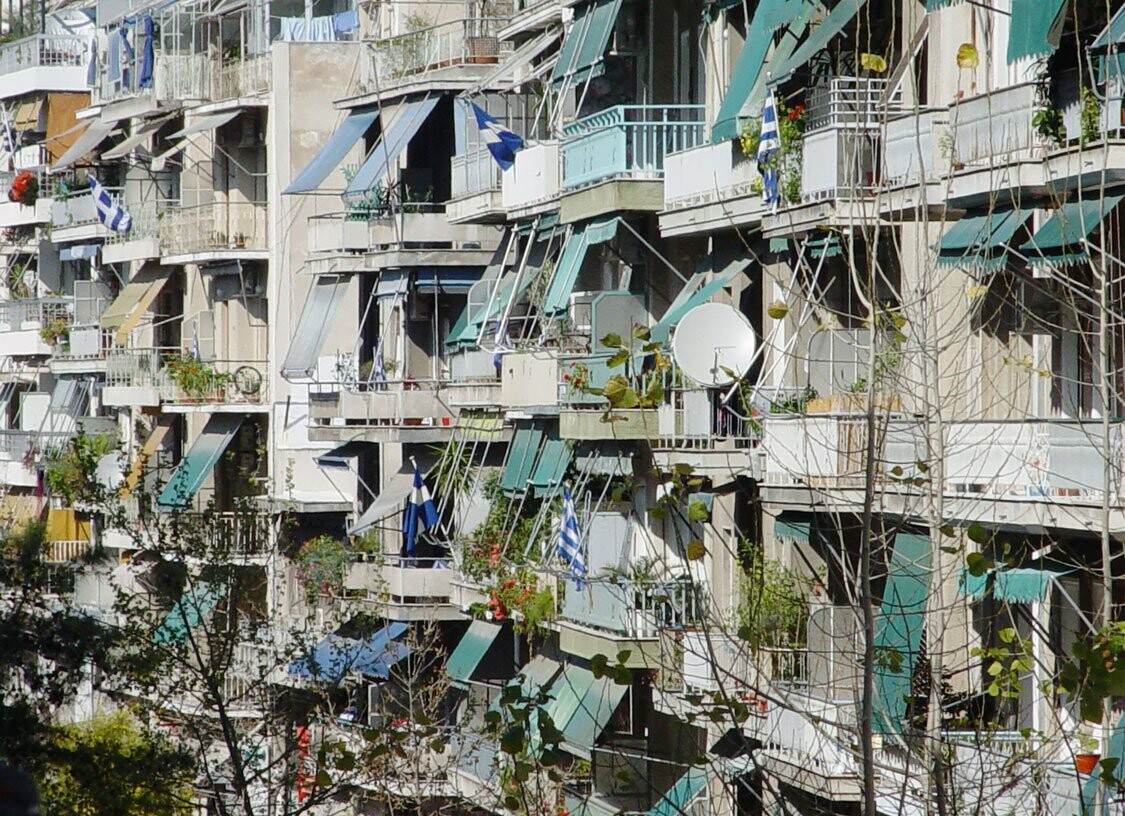 What do Athens, Paris and Bogota have in common
The UrbanAge by LSE Cities and the Alfred Herrhausen Gesellschaft
Among the nine cities compared, Athens, with an average density (16,615 pers/km2 ), emerges as the second densest city after Paris (18,269 pers/km2 ), illustrating the highly compact and continuous nature of their urban development with relatively low-rise buildings (under ten storeys), according to the "UrbanAge" program that was jointly organised by LSE Cities at the London School of Economics and Political Science and the Alfred Herrhausen Gesellschaft.
While the high-rise nature of Hong Kong (with residential towers of up to 30 storeys) explains its extreme peak density (106,780 pers/km2 ), Athens emerges as the third highest in terms of peak density (37,461 pers/km2 ) after Paris (38,756 pers/km2 ).
«In the 20th century we built our cities based on car transportation, in the 21st century we have to build our cities based on human» Kostas Bakoyiannis, City of Athens Mayor commented at "The Athens Urban Age Forum - Liveable cities in the 21st century"an open event at the Serafeio Community Complex.
What started as an international investigation of cities has developed into a comprehensive programme of research, engagement and collaboration with urban leaders and city administrations across the world.
The initiative's results were presented during the Athens Urban Age Forum, which completes a series of workshops between urban experts and policymakers from Athens, Paris, London, Barcelona, Milan and Vienna – cities that are at the vanguard of urban policy innovation and practice in the fields of sustainable mobility, public space and liveability.
As one of the densest cities of Europe, and one which experienced rapid urbanisation after World War II, Athens has undergone a number of shocks and its population has declined. The extreme compact urban form poses significant challenges to transport mobility and quality of the environment. Its poli-katikia apartment buildings form a homogenous concrete mass of ageing building stock, with a relatively low level of open and green spaces within the city boundaries, which exacerbates the urban heat island effect and the liveability of the inner city.
The discussion about Athens, was moderated by Kathimerini's director Alexis Papachelas, was attended by Ricky Burdett, a professor of Urban Studies at the London School of Economics and director of the LSE Cities Research Center, which studies metropolises around the world. Jean Louis Missika, Deputy Mayor of Paris (2014-2020) for urban planning, architecture, economic development and the attractiveness of the city, Maria Vasilakou, former Deputy Mayor of Vienna, George Panetsos, Professor of Architecture and Urban Design at the University of Patras and Tony Travers, Vice Rector of the LSE School of Public Policy.