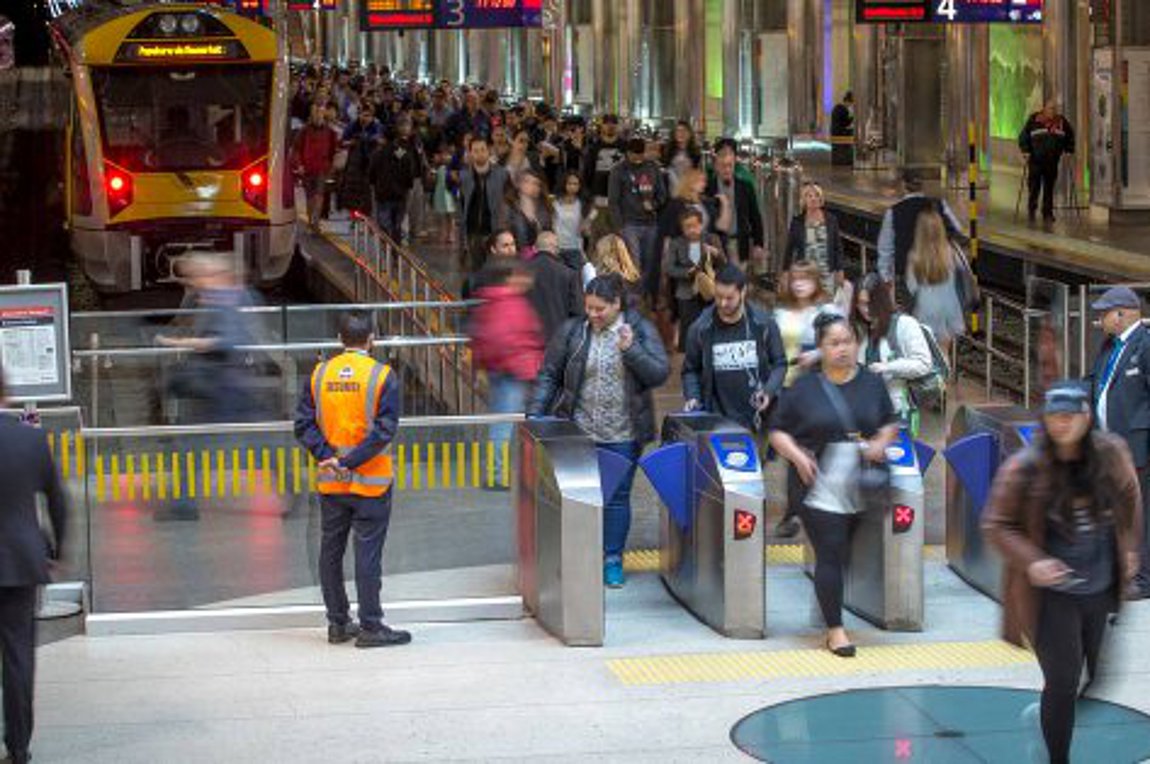 Signage, branding and advertisement in public meeting places
The role of Facility Managers
How often do we think something is wrong with us when we are desperately trying to find our way around an airport, between shops, advertisement installations and corridors? How many times we fail to identify wayfinding signs between advertising panels, corporate messages and security warnings?
Well, the good news is that there is nothing wrong with us. The problem arises from the visual noise generated by the scattered communication signs, overloading the brain's visual stimuli processing center, temporarily reducing our perceptual skills and the ability to respond.
Typically, the role of Facility Managers is identified in the context of managing hard services (maintenance, A/C, plumbing, fire safety systems etc) and soft services (tenants' contracts, security, cleaning, catering, waste management etc). Under more circumstances (office buildings, industrial installations, residential developments etc), signage is limited to wayfinding, fire safety, emergency and secondary signage. However, in public meeting places such as transport hubs, shopping malls or sport centers, signage is enriched and heavily affected by advertisement, corporate badges, retail signs, security instructions, warning messages and instructions for mandatory actions. If visual communication is left without centralized management, visual chaos could result, with significant consequences for orientation, public safety, corporate image and aesthetics.
Advertising may not be as attractive to designers, but it is an additional source of income for owners. What is less well known is that advertising policies play a significant role in direct and hidden profits. Public transport hubs and shopping malls offer unique opportunities to launch branding campaigns (for a period of time all advertisement panels promote a specific product or service). In addition, there is strong evidence that joint venture advertising, promoting the facility's ecosystem (shops and services offered within the complex) is particularly effective in sales.
Due to its impact to communication, corporate identity and safety, branding and advertising should strengthen operational efficiency and be aesthetically consisted with the existing architectural language. Advertising and the rest of the signage should share a common identity to avoid clutter and information overload. All of them should be part of a Signage and Visual Communication study, defining locations, shape, size, material colors, fonts, luminance, message/content, informational density, complexity.
Thanks to today's technology a number of different signage can be combined reducing overloading clutter. Digital signage could play a key role in communication due to their flexibility to interact with users and the ability to display messages à la carte, from advertisement to evacuation instructions. Streaming ads, news, sports, videos and weather updates can keep viewers or passengers entertained while they wait for the main event or flight by distracting them in the event of delays and taking advantage of the "wait warping" effect. Proper use can reduce the total number of signs, add value to advertising, improve security and enchase operation.
In public assembly complexes, facility managers have one more topic in their agenda. The management of visual communication, to set the principles and rules for the signage concept that includes advertising and avoid internal competition, vague messaging, and confusion.