Developers fought supply chain issues and other disruptions to get projects started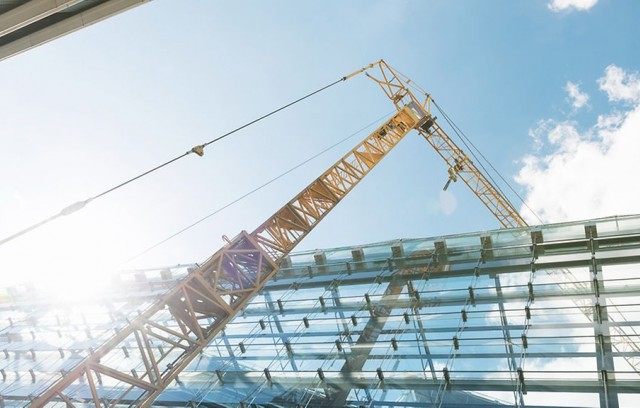 Developers fought supply chain issues and other disruptions to get projects started
Since the start of the pandemic, a variety of material divisions have seen astonishing price growth and volatility.
Continued volatility in materials availability is likely to generate similar growth rates as in 2021, although due to a different set of contributing components. Steel and lumber, which saw the most aggressive price increases in 2021, are stabilizing.
According to JLL's recent Construction Outlook, fuels, plastics, and even services related to construction are responsible for price increases in the first half of 2022 and are unlikely to stabilize over the second half of the year.

Increasing construction starts and a strong pipeline marked the first half of 2022 as developers fought supply chain issues and other disruptions to get projects started before further interest rate increases. Labor shortages continued with little change and material prices rose.
A modest pullback has been brewing in the data since the start of April but major markers of activity remain in growth or strong territory. With talk of a recession, shrinking margins, and reduced confidence, activity will likely see a further pullback, however, with significant capital investment flowing through existing projects and the IIJA, the market is likely to see continued growth through these challenges and beyond.
High residential spending has led increases in construction activity throughout the pandemic, carrying the market through an extended period of nonresidential spending contraction.
Nonresidential spending picked up in early 2021 with the easing of COVID-19 restrictions and returned to modest growth on a nominal basis at the start of 2022.
Spending in the sector has remained in growth territory through the first half of the year, buoyed by exceptional year-to-date growth in the power, manufacturing, educational, and commercial sectors. From January to May 2022, the seasonally adjusted annual rate of total construction spending expanded at a monthly rate of 0.63%, above the growth rate observed in 2021, according to JLL.
Since the start of the pandemic, a variety of material divisions have seen astonishing price growth and volatility. Lumber and steel, once the worst offenders, have stabilized due to a combination of supply chain management andonshoring. These and other construction materials with significant declines in volatility generally have seen corresponding decreases or stabilization of prices in the first half of 2022.
In addition to gains from overall energy costs, cement, glass, and semiconductors are seeing considerable disruptions to a shared core nonmetallic mineral: sand.
While requiring different grades and compositions, the sand industry is seeing rapid price growth as well as shortages in high quality materials that are likely to have long term consequences.
While alternative materials may present themselves over time, the immediate effect is upwards pressure on prices that is not likely to subside in the near-term. Additional materials seeing this pattern of increase include plastics, furnishings, finishes, equipment, and services.
Find out more in the report.