French Alstom express interest in building a suburban rail in Heraklion, Crete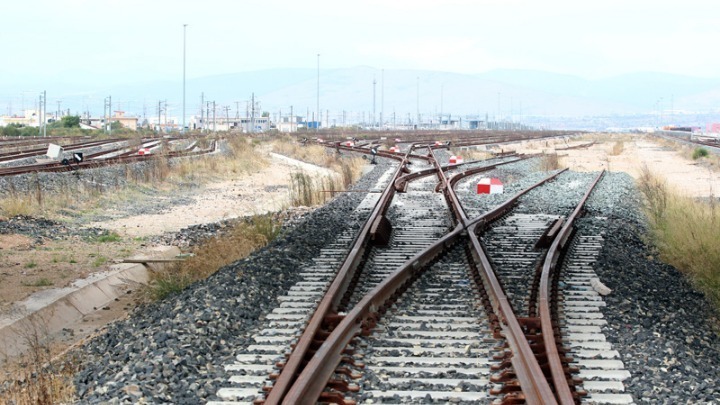 French Alstom express interest in building a suburban rail in Heraklion, Crete
It is about building a complex fixed track network.
The French group Alstom is focusing to Heraklion, Crete, bringing back to discussions the construction of a fixed track network, which will connect Heraklion, Crete with the new airport in Kasteli.
Mr. Stavros Vlahos, Managing Director of Greece and the Western Balkans of Alstom has raised the issue, during a meeting with representatives of the press, to the Ministry of Infrastructure and Transport. It is about the construction of a complex network of fixed track, a combination of tram and suburban. Within the city of Heraklion it will take the form of a tram for low speeds, while outside the city it will take the form of a Suburban to develop higher speeds.
He emphasized that this is a project requested by the city itself, while it will utilize, if implemented, older infrastructures that existed for the transport of coal, and which have been abandoned, while there is a provision for the project to be developed in between the BOAK, as in case of Attica Road in Athens. The project could be done either with funds from the Recovery Fund which finances fixed-track projects or through the program for innovative investments under the "Model Proposals" framework.
Mr. Vlachos also made a special reference to the country's railway network, which, as he said, "has lagged far behind the metro network, which is one of the most advanced networks in Europe." Alstom's goal is to claim the overall upgrade and restructuring of the country's railway network, while the company completes the signaling and electrification of the Domokos - Thessaloniki line.
However, in the next moves of the company for 2023, apart from its dynamic presence in the construction of Metro Line 4 - it is a member of the scheme together with AVAX and GHELLA, which has already started - are agreements concerning the extensions of the Suburban railway in Rafina and Lavrio, the future extensions of the metro, with the first one to Ilion, which is expected to be announced in the next period. The company also aims to supply new hydrogen trains to be procured by the Ministry of Infrastructure and Transport by 2025. "We are very interested in this tender, we are pioneers in this technology, we have already supplied cities in Germany, soon you will see such trains to Milan but also to France," he said.
Alstom has successfully participated in the largest transport infrastructure constructions in the country, including the construction of Athens Metro Lines 2 & 3, the Athens Suburban Railway and the extension of Metro Line 3 in Piraeus while being the supplier of 25 trams latest generation Citadis X05.