Real estate market as the new haven for international investments during a challenging period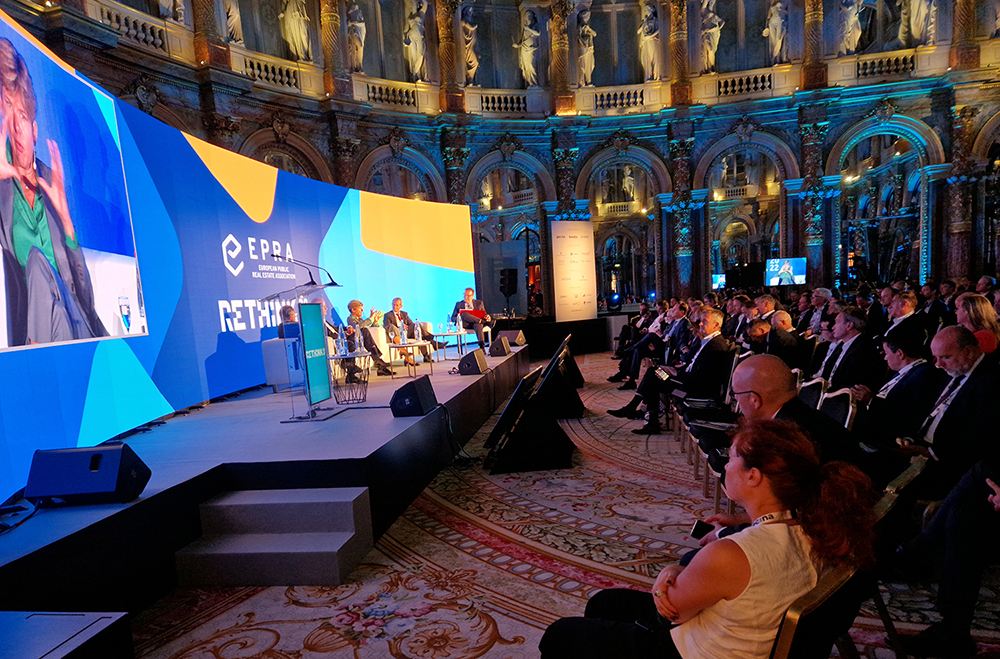 Real estate market as the new haven for international investments during a challenging period
European Public Real Estate Association's (EPRA) Rethink 2022 Conference began yesterday in Paris.
"Buckle up and don't smoke. The landing will be hard and in perfect storm." Nouriel Rubini -the well-known "evil soothsayer"- noted during his EPRA Rethink 2022 opening remarks. In this particular case though his prognosis was more or less known to everyone.
The critical status of the situation was described by the former NATO General Secretary, Anders Rasmussen, who referred among alias to the war in Ukraine. The former Gen. Secretary called on EU governments to immediately cut off Russian oil and gas supplies and accelerate the energy transition to clean energy sources.

The two keynote speakers at EPRA's annual meeting which was inaugurated yesterday in Paris also argued that while the Central Bank knows exactly what it needs to be done, the final decision will be made by politicians, who will not easily agree to the "necessary" rise in interest rates so as the coming recession to be of shorter duration. And this is because the ECB "cannot influence the supply, which feeds the growing inflationary pressures".
In the discussion that followed European Public Real Estate Association's (EPRA) guests' statements were focused in the advantage of real estate as an inflation hedge. But here again the internationally renowned economist pointed out that the yields of government bonds in times of recession compare directly with those of real estate.
Everyone agreed that the geopolitical instability significantly affects investments and especially cross-border flows, while they argued that the new bet is to have an equation be solved... the equation of the restoration of the existing stock as the urgent need is 70% in the way of heating the building and less in the increases the prices of materials and services that support construction. It is certain, however, that a large percentage of the existing inventory cannot be upgraded.
"Investors can support the costs of renovating a building, and big users are willing to pay the extra rent if we're talking about a return to pandemic-imposed city centers to reduce commuting times.
And it's not just the pandemic. Demographics and natural disasters, but also migration flows (Germany alone needs 450,000 workers annually) lead to a real estate market that will incorporate the principles of climate change as everyone's interests converge on this transition for the first time ever.
Indeed, as the profits (funds) derived from the operation of large portfolios are now the most important new indicator introduced by EPRA for the evaluation of its members, the durability of the buildings that make them up gives the listed companies a comparative advantage over private funds (private equity).