Russian investments in Turkey soar in 2022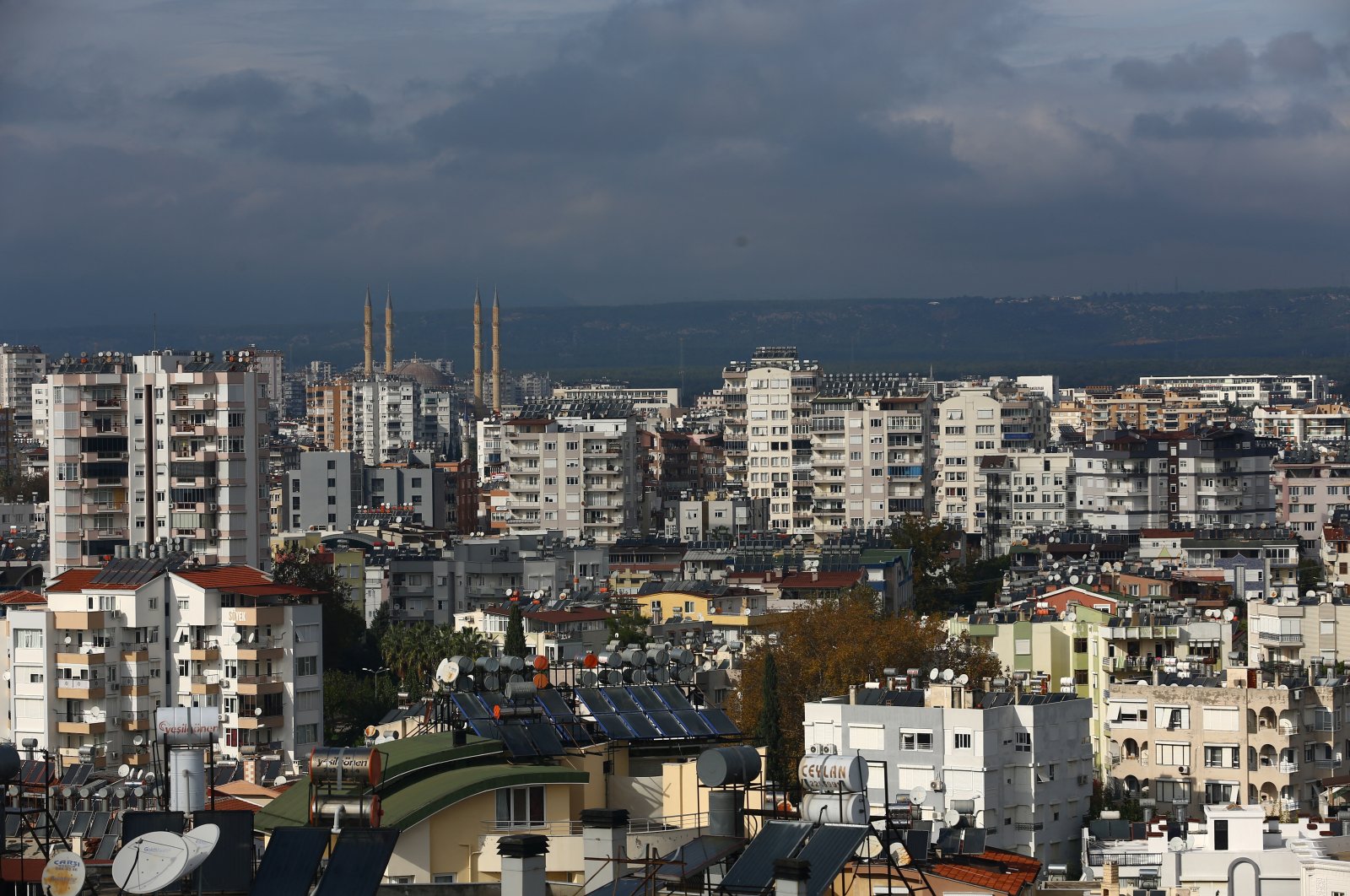 Russian investments in Turkey soar in 2022
The data points to a whopping 203% year-over-year increase and reflects how many Russians have sought a financial haven in the wake of Moscow's invasion of Ukraine and the fallout from Western sanctions.
Russians tripled their home purchases in Türkiye in 2022, making them the top foreign buyers in the real estate market, in a drive prompted by Western sanctions that hit their homeland over its invasion of Ukraine.
Russians bought a record 16,312 houses and championed the list of foreign buyers throughout last year, unseating Iranian and Iraqi nationals, who ranked second and third, according to data by the Turkish Statistical Institute (TurkStat).
The data points to a whopping 203% year-over-year increase and reflects how many Russians have sought a financial haven in the wake of Moscow's invasion of Ukraine and the fallout from Western sanctions. Purchases by Russians accounted for almost a quarter of all sales to foreign buyers that rose 15.2% year-over-year to a record 67,490 units, the statistical authority said. In contrast, sales in 2013 stood at 12,181 units. Iranians purchased 8,223 houses last year while Iraqis bought 6,241, the data showed.
Ukrainian nationals who flew to join their relatives residing particularly in the southern province of Antalya also boosted their purchases by 106.6% year-over-year to 2,574 units. Among others, German nationals bought 2,705 houses and Kazakhs purchased 2,702.
Selman Özgün, head of Atanlya-based construction firm Helmann, noted the challenges experienced in global trade and international direct investments last year, despite which he said investors maintained their interest in Türkiye. Özgün particularly stressed that the interest of the citizens of both countries rocketed after the Russian-Ukrainian war. Here, he said, Antalya especially came forward and saw house sales to foreigners increase by 76.5% from a year ago.
Home sales to foreigners accounted for 4.5% of the total sales in Türkiye in 2022, which dropped slightly by 0.4% year-over-year to nearly 1.49 million houses. The metropolis of Istanbul was the foreigners' top spot for real estate with 24,953 houses sold. It was followed by Antalya, a popular holiday destination, with 21,860, and another southern province, Mersin, with 4,316. Foreign buyers bought 6,386 homes in December alone, a drop of 18.6% from a year ago, the data showed, accounting for 3.1% of overall sales.
Russians again topped the list of foreigners with 2,403 houses purchased last month. They were followed by Iranians and Iraqis with 675 and 345 houses, respectively. Nazmi Durbakayım, the head of the Istanbul Constructors Association (INDER) said sales to foreigners provided a great added value in terms of the foreign exchange inflow.
"We also hope that there will be efforts that will boost foreign sales to qualified investors in 2023," Durbakayım noted. Meanwhile, total house sales in December fell 8.2% year-over-year to 207,963 units. The data also showed that mortgaged sales declined 51.8% in December from a year earlier, and 4.8% in 2022 as a whole, making up 18.9% of all sales in the year. Istanbul had the highest share of sales in 2022 with 17.5% or 259,654 units, followed by the capital Ankara (8.5%), and the Aegean province of Izmir (5.6%), according to the Turkish Statistical Institute.
The fall in total sales came amid declining supply and soaring prices, yet again showing how households continue to view real estate as an attractive investment tool to shield themselves from inflation that soared to a 24-year high in October before moderating in the last two months. Annual inflation fell sharply to 64.27% in December from the 84.39% reported in November 2022. The decline was driven mainly by the so-called favorable base effect and marked a second straight fall after inflation hit a peak of 85.5% in October.
The decline is expected to become more pronounced in the first quarter of this year and is expected to drop to as low as 40% by mid-2023. The government last year announced several measures to boost home sales and address the skyrocketing prices that more than doubled, as residents struggled to find affordable homes to rent or buy. The government introduced several relief measures to help cushion the fallout from inflation, including a cap on rent increases and the unveiling of a major housing project for low-income families.
Özyurtlar Holding Chair Tamer Özyurt said the industry left behind a year that was marked by prices that were very attractive for foreign investors, mainly due to the volatility in the foreign exchange rates. Özyurt said purchases by foreigners kept the sector afloat during a period that was marked by a stagnating domestic market.
Helmann's Özgün expressed expectations that the interest of international investors in Turkish real estate would continue in 2023 and that Istanbul and Antalya would continue to be the top spots.