Russian investors are seeking shelter in the UAE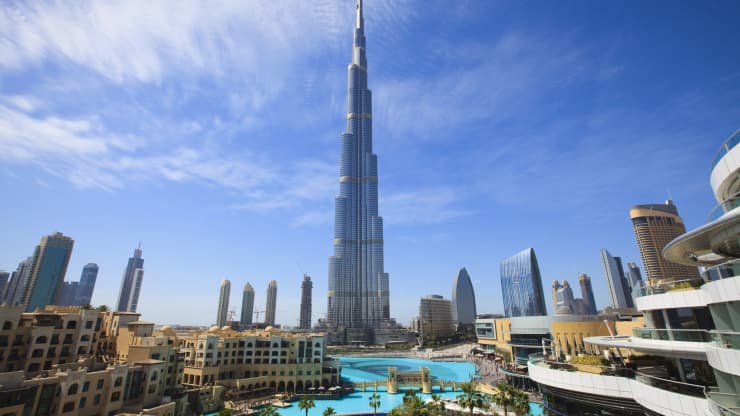 Russian investors are seeking shelter in the UAE
The United Arab Emirates have not imposed "sanctions" and have been recently recorded an increase in transactions from both legal and illegal funds.
Dubai real estate market is still booming after a positive year for the industry as it turned out in 2021.
Real estate market transactions based in Dubai reached c.$35 billion in 2021, the highest level recorded since the global financial crisis, according to real estate firm Savills, while a separate CBRE report unveiled that total trading volumes were recorded at an all-time high since the first two months of this year.

This image is confirmed by the market itself. Emirates tycoon Hussain Sajwani - who is at the top of the industry - told CNBC that "Dubai is doing very well. The way it handled the Covid-19 pandemic was a key factor in the market boom today."
Sajwani said the United Arab Emirates, which has long been a popular destination for Russian capital and tourism, would benefit as Russians are currently seeking "refuge" there amid ongoing war in Ukraine and Western sanctions.
"I am convinced that many Russians are trying to rectify their problems, but Dubai will eventually benefit from any crisis," he said, noting that the United Arab Emirates had decided not to comply with Western sanctions on Russia. in Ukraine.
"I will be honest with you, these sanctions… have made many people nervous," Sajwani said. "If anyone brings money through the banking system here legally and professionally, we will work with them."
Meanwhile...
According to recent data unveiled by the Reuters news agency, the Russians were among the top buyers of pre-war real estate and sanctions, who bought real estate in Dubai and even used cryptocurrencies as a way to transfer their money to the Gulf state. Of course, as market participants told Reuters, the country's real estate market was also said to be a "pole of attraction" for black money as the rich, who wanted to avoid sanctions or seek to hide their illicit profits, managed to channel millions into the Emirates. in cash. That is why the United Arab Emirates was blacklisted by a financial crime watchdog earlier this month over concerns that the Gulf state was not adequately curbing illegal economic activity.
Concerns about money laundering and illegal financial flows prompted the 7-nation Financial Action Task Force to put the UAE on a watch list along with Turkey, Jordan and Pakistan and others.