The challenges ahead for institutional investors in real estate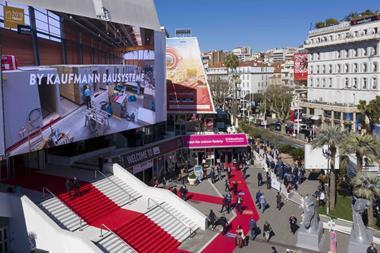 The challenges ahead for institutional investors in real estate
What has been discussed by the institutional investors' delegations at this year's MIPIM RE-Invest exhibition that is been held these days in Cannes.
This year's MIPIM RE-Invest exhibition in Cannes brings together about 70 institutional investors' delegations to discuss the major challenges the real estate sector is nowadays facing , including valuations, "green" CO2 emissions policy and the need for new talents.
It was the first time that institutional investors -such as state and pension funds- participated the forum been held in the South of France after three years. In a live survey conducted during the first day of the exhibition, 55% of respondents said that renewable energy was the most important ESG issue for their companies, while about 80% replied "no" when asked if they have reached the expected return on their real estate allocation.

On a roundtable discussion moderated by Ciaran Carvalho, head of CMS real estate, the conclusion was that there would be no permanent shift to work from home or a full return to work practices before the pandemic - but rather a combination of both for employees returning in the office. Carvalho said the travel experience would be an important factor in people's intention to return to the physical office and this could be addressed by introducing measures such as more flexible working hours.
Andy Pyle, head of KPMG real estate for in the UK, moderated a discussion that led to the conclusion drawn was that the "valuation gap" between the most sustainable buildings would widen over time. According to him, this ever-widening gap could be partly attributed to government regulation, as well as to the demand and financing that are all challenges for investors.
In another panel, moderated by Neil Slater, head of Abrdn, market executives highlighted the need for public-private partnerships to help address some of the challenges facing the construction industry. The panel, which discussed "Investing in the future or building on a burning planet", stressed the need for new talent and clear industry guidelines to help educate this transition.
The need for data was also raised during another discussion on "net zero" moderated by Herman Jan Faber, Head of Customer and Fund Management at Redevco. Faber said data collection is needed to support a uniform approach to key performance indicators so that everyone can work from the same baseline.
John O'Driscoll, global CIO and head of real estate investment at AXA IM Alts, moderated a panel discussion on the growing real estate market for the life sciences. The panel expressed concern about the rise of "life-science washing" - investment opportunities that are misrepresented as real estate investments in life sciences that are simply traditional office assets being "renamed".
Mahdi Mokrane, head of investment strategy and research at Patrizia, moderated discussion on smart, sustainable and affordable cities. According to Mokrane, a key priority was to get rid of the CO2 footprint. However, participants' views differed as to whether they should focus on new or existing assets.