The pandemic crisis has resulted in shifting the property buyers' profile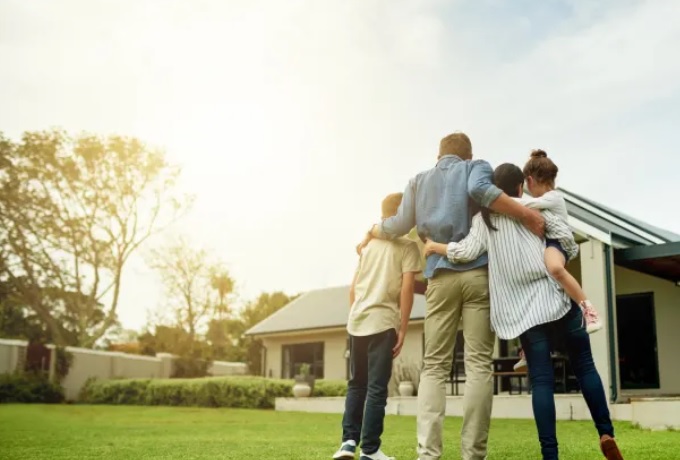 The pandemic crisis has resulted in shifting the property buyers' profile
Prices are keeping their upward trend not only in newly builts but also in older homes.
Prior the pandemic crisis in a "hot" real estate market there was a simple buyer profile that brokers called "buyer A" who was usually someone who had a pre-approved loan and could choose and buy a new home in a relatively short time.
Today, after about two years of a health crisis that has greatly affected the real estate industry, the so called "buyer A" is the one who has the entire amount in cash.

Also these buyers today are willing to give up evaluations and inspections and in some cases do not even see the house they are buying themselves but through a dealer. The affordable housing segment is being "suffering", according to market brokers as prices continue to rise not only in newly built but also in older homes, with potential buyers having to significantly increase their budget in order to move forward with a home purchase.
According to the Bank of Greece, apartment prices increased significantly by 7.1% (4.5% in 2020) for the fourth consecutive year, while in the individual quarters there was a significant gradual acceleration of the annual price growth rate (4 , 5%, 6,5%, 8,3% and 9,1% (α΄, β΄, γ΄ and δ΄ quarter respectively). The prices of the "new" apartments in 2021 increased at an annual rate of 7.4%, but slightly stronger compared to the "old" apartments (6.9%)
The dynamics of the housing market in 2021 is confirmed by individual relevant indicators. In particular, according to the data of ELSTAT, in 2021 the construction activity of houses continues to strengthen at the national level compared to the corresponding period of 2020, both in terms of number and terms of volume of new building permits (47.6% and 54.1). % respectively), while the growth rates in Attica were remarkably higher (64.1% and 70.5% respectively).
In 2021, investment in housing (at constant prices) increased significantly by 26.5% (14.6% in 2020), but remained low as a percentage of GDP (1.3%). According to the data of the Bank of Greece, in 2021 the net foreign direct investments in Greece for the real estate market amounted to 1,176.1 million euros (increased by 34.4% on an annual basis), with the transactions through Golden Visa for 2021 to show a small increase compared to 2020 (10.3% in residence permits issued to investors-buyers of real estate), but remaining significantly reduced compared to pre-pandemic levels.
The market dynamics is limited to housing as in contrast to the commercial real estate sector, based on data collected by the Bank of Greece, in the first half of 2021 the prices of high standard offices increased by only 1.4% with the largest increase observed in Athens (3.2%), in contrast to Thessaloniki (0.9%) and mainly the rest of Greece (-0.6%) in relation to the immediately preceding semester. An even smaller increase was observed in the prices of high standard stores which increased even less by 1.1%, with the largest increases (2.1%) being recorded in "luxury" tourist destinations. In Athens and Thessaloniki the respective growth rates were mild (0.7% and 0.3% respectively).
Buyers expect an international "bubble"
Momentive's research on more than 7,000 American adults to buy a home unveiled a remarkable result.
More than 70% of respondents said that the housing market is currently in a "bubble" and more than 50% said that today is a bad time to buy a home. Price is an important factor in keeping potential buyers on the sidelines. About 38% said they had delayed or canceled their plans to buy a new home due to inflation. Last month, the average home sale price in the US was $ 357,300, up 15% from last year, according to the National Association of Real Estate Agents.
At the same time, mortgage rates are rising, which means that buyers who need loans will pay more for them. This fact can "hit" new buyers and those who want to acquire their own property for the first time.